Royal Canin Dalmatian Junior/Puppy to karma dla szczeniąt dalmatyńczyków do 15. miesiąca, niska zawartość puryny wspomaga funkcjonowanie dróg moczowych, wapń i fosfor wspomaga rozwój mięśni i kości


Szczenięta dalmatyńczyków potrzebują we wrażliwej fazie wzrostu specjalnego odżywiania. Złe żywienie może prowadzić do problemów zdrowotnych w dorosłym życiu. Przede wszystkim powinno się zwrócić szczególą uwagę na zdrowie stawów i wzmocnienie naturalnej odporności organizmu.
Dalmatyńczyki mają przyjazne usposobienie. Są inteligente, wrażliwe, przeważnie isotne, powinny być wychowywane z miłością. Dalmatyńczyki to psy rodzinne, które potrafią się dobrze przystosować. Są wytrzymałe i dlatego też potrzebują dużo ruchu. Duże znaczenie ma nie tylko rozwój fizyczny, ale także psychiczny psa. Ażeby trenować jego umysł, nadają się do tego zabawy w chowanego każdego rodzaju. Dalmatyńczyki nadają się także dobrze do psich sportów takich jak np. agility.

Sucha karma dla psa Breed Dalmatian Junior/Puppy została specjalnie opracowana dla dorastających szczeniaków dalmatyńczyków do 15. miesiąca życia:
Zdrowy układ moczowy: Royal Canin Dalmatian Junior/Puppy zawiera wybrane białka o niskiej zawartości puryny i przez to wspomaga rozwój układu moczowego
Harmonijny wzrost: wspiera harmonijny wzrost kości u szczeniąt dzięki optymalnej zawartości białek i wyważonemu stosunkowi wapnia i fosforu i pokrywa duże zapotrzebowanie na energię.
Ochrona sierści i kości: kompleksowy skład witamin B i dwóch aminokwasów wspomagają fukncje obronne skóry i chronią przed wysuszeniem. Witamina A wspomaga regenerację komórek skóry i produkcję łoju. Kwasy omega-3 (EPA i DHA) wspomagają zdrową budowę skóry.
Wzmocnienie naturalnej odporności orgnizmu: kompleks przeciwutleniaczy (tauryna, luteina, witamina C i E) wzmacniają układ odpornościowy młodego dalmatyńczyka
Krokiety: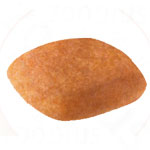 Odpowiednia karma wpsomaga Cię w optymalnym żywieniu Twojego psa według jego potrzeb żywieniowych. Receptura Royal Canin Breed Dalmatian Junior/Puppy jest specjalnie dopasowana dla dorastających dalmatyńczyków.