Royal Canin Great Dane Adult to specjalna karma sucha dla niemieckich dogów od 24. miesiąca życia, z charakterystycznym kształtem krokietów dla higieny pyska i zdrowych zębów


Dog niemiecki należy do największych ras psów. Jego szlachetny wygląd ogólny, robi wrażenie posągu: duże silne ciało, duma, siła i elegancja. Jest przyjacielski, przywiązany i posiada życzliwą naturę. Niemieckie dogi są bardzo pobudliwe, pomimo to w kontakcie z człowiekiem i innymi psami są bardzo przyjazne. Poza tym są bardzo zorientowane na człowieka, ale mniej uległe niż większość innych ras.

Sucha karma dla psów Breed Great Dane 23 Adult sprosta szczególnym wymaganiom żywieniowym dorosłych dogów niemieckich od 24. miesiąca życia:
Bogate w energię krokiety: wysokoenergetyczne (25% zawartość tłuszczu) krokiety optymalnie pokrywają zapotrzebowanie niemieckiego doga, nie przeciążając jego żołądka. Ich charakterystyczny wygląd - wielkość i budowa - zachęca do intensywnego żucia, tak, aby spowolnić tempo spożycia i zadbać o właściwą higienę pyska i zębów
Optymalne trawienie: lekkostrawne białka LIP * oraz wybrane włókna dbają o równowagę flory bakteryjnej jelit
Ochrona stawów: wysoka zawartość siarczanu chondroityny, chlorku glukozaminy, jak również kwasów tłuszczowych EPA i DHA przyczynia się do ochrony stawów
Ochrona komórek: kompleks przeciwutleniaczy (witaminy E i C, tauryna oraz polifenole z winogron i zielonej herbaty) pomaga w walce ze starzeniem się komórek i wspomaga pracę serca
* = Oznaczenie L.I.P. (Low Indigestible Proteins: wybrane, lakkostrawne białka o wysokiej wartości) oznacza źródło protein z ponad 90% strawnością.

Krokiety: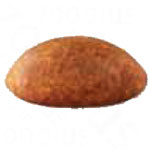 Prawidłowa karma pomoże Ci w optymalnym ustaleniu diety Twojego psa, dostosowanej do jego konkretnych potrzeb żywieniowych. Formuła Royal Canin Breed Great została zaprojektowana specjalnie dla zaspokojenia wymagań żywieniowych dogów niemieckich.