Royal Canin Breed Chihuahua Adult dla psów rasy Chihuahua powyżej 8. miesiąca życia, wysoka akceptacja dzięki wysokowartościowym białkom, optymalna wielkość krokiecików, idealna dla wybrednych psów
Chihuahua to najmniejszy piesek świata. Jego rozmiary sprawiają, że jest on popularnym towarzyszem osób, mieszkających w osiedlach miejskich, w związku z czym przebywa głównie wewnątrz. Dzięki swojej kompaktowej sylwetce psy tej rasy są zwinne i żywotne. Pieski rasy Chihuahua mają małe szczęki i ząbki, dlatego mogą one gryźć tylko krokiety o kształcie dostosowanym specjalnie do ich wyjątkowych potrzeb.
Royal Canin Chihuahua Adult to karma dopasowana do wymagań dorosłych psów rasy Chihuahua (powyżej 8. miesiąca życia).


Royal Canin Chihuahua Adult w skrócie:
Sucha karma podstawowa dla dorosłych psów rasy chihuahua
Specjalnie opracowana receptura: najsmaczniejsze składniki, pieczołowicie dobrane tak, by sprostać wymaganiom tych wyjątkowo wybrednych piesków
Wysoka akceptacja: należycie dobrane składniki odżywcze i wyjątkowa formuła zapewniają optymalną akceptację karmy
Specjalna struktura krokiecików: chihuahua potrzebują krokiecików, które pod względem wielkości, kształtu i struktury dopasowują się do ich małych szczęk
Zapobieganie kamieniowi nazębnemu: trójfosforan sodu przechwytuje zawarty w ślinie wapń i tym samym zapewnia ochronę przed powstawaniem kamienia nazębnego
Redukcja niepożądanych zapachów: dobrze przyswajalne białka, ryż, prebiotyki FOS i MOS oraz kompleks kwasów tłuszczowych EPA/DHA minimalizują ilość niestrawionych resztek jedzenia i w naturalny sposób redukują wydzielanie przykrych zapachów oraz poprawiają jakość odchodów
Krokieciki: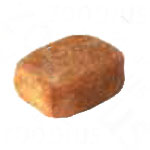 Receptura karmy Royal Canin Breed Chihuahua dostosowana jest specjalnie do specyficznych potrzeb żywieniowych rasy chihuahua.