Dietetyczna karma mokra dla psów i kotów, ułatwia powrót do zdrowia po operacjach, przy anoreksji i osłabieniu, lekkostrawne składniki o wysokiej wartości energetycznej, substancje odżywcze i witalne


Hill's Prescription Diet a/d Restorative Care, karma dla psów i kotów z kurczakiem to karma stworzona specjalnie na potrzeby dorosłych psów i kotów osłabionych po operacji, anoreksji lub karmieniu sondą. Zwiększona wartość energetyczna oraz dużą ilość substancji odżywczych sprawia, że receptura efektywnie wspomaga powrót do zdrowia i pomaga odzyskać siły. Karma bazuje na wysoce przyswajalnych składnikach. Komponują się one w wyważony posiłek dostarczający wszystkich niezbędnych substancji witalnych, których organizm czworonoga potrzebuje w okresie rekonwalescencji. Karmę można także podawać psom cierpiącym na stłuszczenie wątroby.

Dietetyczna karma mokra Hill's zawiera smaczne i lekkostrawne składniki, takie jak wątróbka indyka, 10% kurczaka, kukurydza i olej rybny. Skład wzbogaca wyważona kompozycja witamin, składników mineralnych, mikroelementów oraz nienasyconych kwasów tłuszczowych omega. Dzięki temu Twój pupil otrzymuje kompleksowe wsparcie zdrowotne i może rozwinąć silną odporność.

Hill's Prescription Diet a/d Restorative Care to wysokowartościowa karma często przepisywana przez lekarzy weterynarii, pomagająca psom i kotom odzyskać sprawność po chorobie.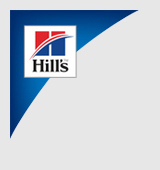 Zalecenia dotyczące stosowania karm weterynaryjnych:
Podawanie karmy weterynaryjnej powinno odbywać się wyłącznie po uprzedniej konsultacji z lekarzem weterynarii.
W trakcie podawania karmy weterynaryjnej konieczne są regularne (co 6 miesięcy) wizyty kontrolne zwierzęcia.
W razie gdyby stan zdrowia zwierzęcia uległ pogorszeniu, niezwłocznie należy zasięgnąć porady lekarza weterynarii.
Dodanie wybranej karmy weterynaryjnej do koszyka jest jednoznaczne z przeczytaniem i zrozumieniem powyższych zaleceń.
Wskazania:
Rekonwalescencja (także po anoreksji, osłabieniu, powrocie do zdrowia po operacji oraz przy karmieniu sondą)
Stłuszczenie wątroby (bez encefalopatii)
Przeciwwskazania:
Koty i psy, u których dąży się do uniknięcia retencji płynów czy obniżenia akumulacji produktów rozkładu azotu, fosforu czy sodu w organizmie
Koty i psy, które nie tolerują dużych ilości tłuszczu, np. w przypadku hiperlipidemicznego zapalenia trzustki (również w przeszłości oraz w przypadku ryzyka zachorowania)
Hill's Prescription Diet a/d Restorative Care, kurczak w skrócie:
Dietetyczna karma mokra dla dorosłych psów i kotów
Stworzona specjalnie dla psów i kotów osłabionych po operacjach, anoreksji, karmieniu sondą i okresie wyczerpania
Receptura o wysokiej wartości energetycznej, bogata w substancje odżywcze: wspiera organizm w czasie rekonwalescencji
Lekkostrawne składniki: 10% kurczaka, wątróbka indyka, kukurydza i olej rybny usprawniają pracę jelit
Wyważona i bogata w substancje witalne: z witaminami, składnikami mineralnymi, mikroelementami i niezbędnymi kwasami tłuszczowymi, które optymalnie dbają o organizm psa i wzmacniają jego odporność
Wysoka akceptacja: soczyste i smaczne składniki, 10% kurczaka
Polecana przez lekarzy weterynarii: karma o działaniu klinicznym, często przepisywana przez lekarzy weterynarii