Royal Canin Shih Tzu Junior/Puppy to karma z kompleksem przeciwutleniaczy dla silnego układu odpornościowego, dzięki optymalnej zawartości energii i białka wspiera harmonijny wzrost, do 10 miesięcy


W intensywnej fazie wzrostu szczenięta Shih Tzu potrzebują karmy dopasowanej do ich potrzeb. W czasie wzrostu mięśnie i kości potrzebują specjalnych składników odżywczych aby mogły się zdrowo rozwijać. Układ odpornościowy potrzebuje wzmocnienia aby szczeniak mógł zdrowo rosnąć. Piesek Shih Tzu jest zaliczany do małych ras psów. Jest przyjazny i niezależny. Jego nieduże rozmiary sprawiają, że stał się ulubieńcem przważnie żyjącym w domu. Shih Tzu jest wytrzymały i ma niezwykle dobry słuch. Jako dorosły pies ma długie, wymagające pielęgnacji futro, które wymaga szczególnej opieki. Jako, że jest małym psem powinien dostawać karmę dostosowaną do jego potrzeb.
Royal Canin Breed Shih Tzu Junior/Puppy dla dorastających psów do 10 miesiąca życia uwzględnia wszystkie specyficzne funkcje:
Szybki wzrost: podczas intensywnej fazy wzrostu, szczeniak potrzebuje optymalnej zawartości energii i białka, a także zaopatrzenia w wapń i fosfor
Wzmocnienie układu odpornościowego: specjalny kompleks przeciwutleniaczy wzmacnia naturalne siły obronne organizmu młodych psów
Specjalna receptura: cenne witaminy i kwasy mogą poprawić funkcję obronną skóry a tym samym zapobiec przedostawaniu się bakterii co daje lśniącą sierść i redukcję łupieżu
Krokiety: mała szczęka potrzebuje specjalnego krokiecika, którego wielkość powinna być dopasowana do potrzeb psa Shih Tzu
Zapobieganie kamieniu nazębnemu: przeciw tworzeniu się kamienia nazębnego chroni trifosforan sodu, który wychwytuje wapń w ślinie
Redukcja zapachu z kuwety: wysosostrawne białka, ryż, FOS, mannooligosacharydy i kompleks EPA/DHA minimalizują ilość niestrawionego pokarmu i redukują tym samym nieprzyjemny zapach z kuwety w naturalny sposób
Krokiety: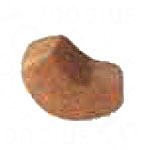 Royal Canin Breed Shih Tzu Junior/Puppy to sucha karma dla rosnących szczeniąt Shih Tzu. Receptura karmy została specjalnie opracowana na potrzeby tej rasy.