Bezzbożowa karma inspirowana naturalnym sposobem żywienia się wilków, wysoka zawartość mięsa, specjalnie dla starszych psów. Jagnięcina i kurczak lub kaczka i cielęcina teraz w korzystnym pakiecie!


Nasze psy są naszymi wiernymi przyjaciółmi i traktujemy je jak pełnoprawnych członków rodziny. Bez wątpienia zasługują one na możliwie najlepsze pożywienie. Psy pochodzą od wilków, co sprawia, że są one mięso- i wszystkożerne, co nie zmieniło się mimo ewolucji. Producent karmy Wolf of Wilderness postawił sobie za cel stworzenie karmy inspirowanej dzikim instynktem wilków i przyrządzonej wyłącznie z produktów pierwotnych. Przeprowadzone badania dotyczące pożywienia wilków wykazały, że ich dieta składa się głównie z mięsa upolowanych przez zwierząt oraz owoców leśnych, korzeni i dzikich ziół, które mogły znajdować się w żołądkach ofiar. Wilki zamieszkujące naturalne środowisko nie spożywają praktycznie żadnych źródeł węglowodanów - nasza karma również zawiera jedynie niewielką ich ilość oraz nie zawiera zbóż.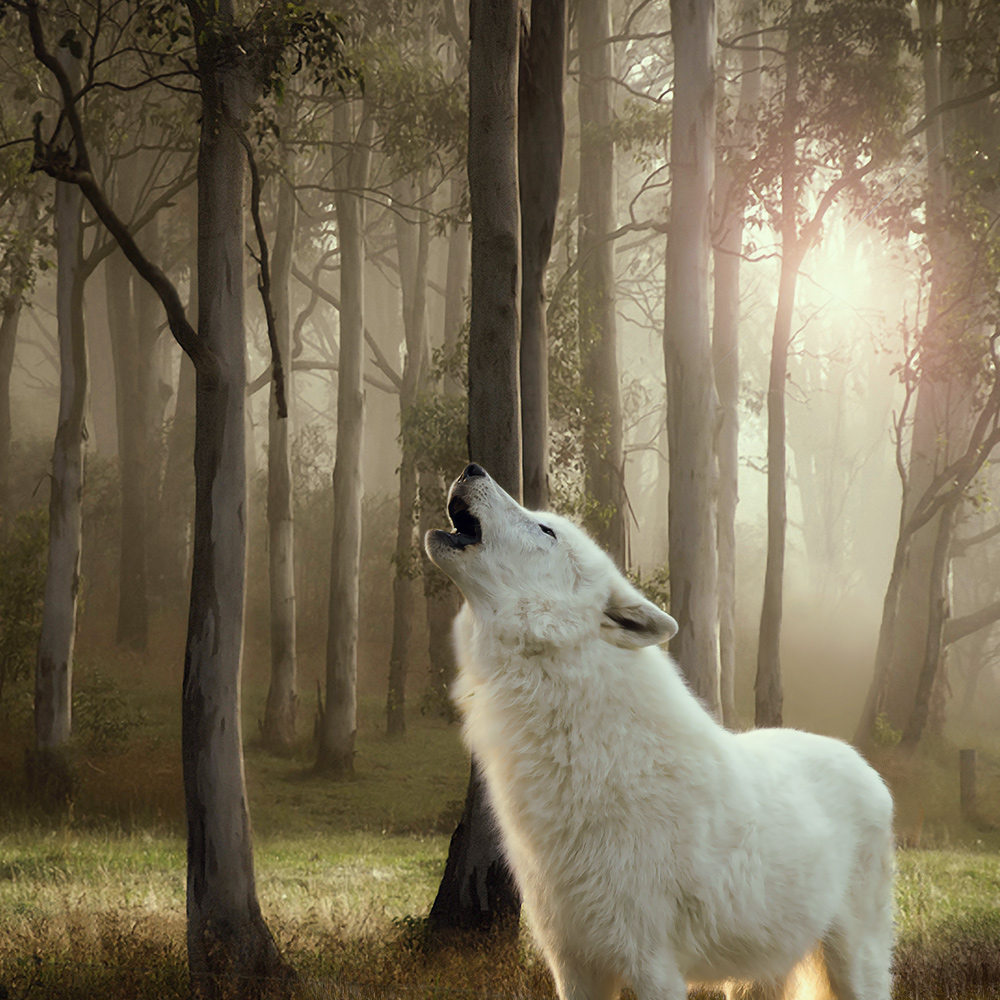 Karma Wolf of Wilderness Senior dla starszych psów jest wyjątkowa, ponieważ:
Odciąża nerki dzięki obniżeniu surowców bogatych w fosfor oraz odpowiednim proporcjom wapnia do fosforu
Utrzymuje aktywność mózgu dzięki algom, które są bogate w kwas dokozaheksaenowy (DHA)
Wzmacnia chrząstkę i stawy, dzięki glukozaminie i siarczanowi chondroityny
Pozytywnie wpływa na ogólne zdrowie psa oraz jego sprawność fizyczną, dzięki witaminom i innym substancjom odżywczym
Bezzbożowa receptura karmy Wolf of Wilderness składa się w przynajmniej 66% z czystego mięsa, które jest jedynym źródłem białka zwierzęcego. Mięso dostarcza lekkostrawnych białek i tłuszczy, a jedynym dodatkiem są owoce leśne, korzenie i dzikie zioła.
Mieszanka owoców leśnych w połączeniu z korzeniami mniszka, ziołami z lasów i łąk, takimi jak babka lancetowata, pokrzywa i krwawnik, dostarcza ważnych składników odżywczych, minerałów i substancje fitochemiczne.

Wolf of Wilderness – pierwotny, czysty smak!
Korzystny pakiet, Wolf of Wilderness Senior, 12 x 400 g dostępny jest w poniższych smakach:
12 x 400 g Green Fields - Jagnięcina i kurczak z owocami leśnymi, korzeniami i ziołami:
Psy kochają wyrazisty smak jagnięciny. Został on udoskonalony żurawiną i porzeczką.
12 x 400 g Wild Hills - Kaczka z owocami leśnymi, korzeniami i ziołami.
Czyste mięso kaczki dostarcza lekkostrawnych protein i tłuszczy. Jagody i maliny uzupełniają jego smak.
Co wyróżnia karmę Wolf of Wilderness?
W 100% bezzbożowa i bezglutenowa
Karma z jednym źródłem białka
Wysoka zawartość mięsa - przynajmniej 66% mięsa mięśniowego i podrobów
Smak udoskonalony owocami leśnymi, korzeniami i dzikimi ziołami
Niska zawartość węglowodanów
Odpowiednia również dla psów z nietolerancją zbóż
Wyprodukowana w Niemczech
Bez konserwantów, sztucznych barwników i ulepszaczy smaku
Karma Wolf of Wilderness dostarcza psom odpowiednich składników pokarmowych i spełnia nasze wymogi dotyczące naturalnego odżywiania.
Karma podstawowa dla dorosłych psów wszystkich ras i rozmiarów.

Więcej informacji dotyczących produktu znajdziesz poniżej:
Uwaga! Promocja dotyczy jedynie oferty o numerze 669506.