Lekkostrawna, dietetyczna karma mokra z łososiem dla dorosłych kotów z ostrymi zaburzeniami trawienia i przyswajania pokarmu, wspomaga układ pokarmowy, kompensuje braki żywieniowe, zawiera elektrolity


Hill's Prescription Diet Feline i/d Digestive Care z łososiem to mokra karma stworzona specjalnie dla kotów zmagających się z problemami trawiennymi i cierpiących na zaburzenia wchłaniania pokarmu w jelitach. Karma może być również podawana kotom z zewnątrzwydzielniczą niewydolnością trzustki, z którą wiąże się niedobór enzymów trawiennych w organizmie. Hill's Prescription Diet Feline i/d Digestive Care charakteryzuje zwiększony udział elektrolitów w składzie oraz wyważona ilość substancji odżywczych i witalnych. Dzięki tym składnikom karma kompensuje braki żywieniowe w organizmie kota, które wywołane są niewydolnością jelit. Skład wzbogacają starannie dobrane, lekkostrawne białka i węglowodany, których źródłem są łosoś (4%), kurczak, wieprzowina, białko grochu i suszone białko jaj. Uzupełnienie stanowi wyważona kombinacja witamin, składników mineralnych i mikroelementów, które pozytywnie wpływają na zdrowie i samopoczucie kota oraz kompleksowo wspomagają jego funkcje witalne. Hill's Prescription Diet Feline i/d to wysokowartościowa karma zalecana przez lekarzy weterynarii ze względu na swoje działanie regulujące pracę jelit i procesy trawienne.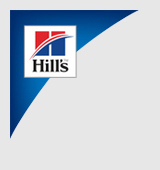 Zalecenia dotyczące stosowania karm weterynaryjnych:
Podawanie karmy weterynaryjnej powinno odbywać się wyłącznie po uprzedniej konsultacji z lekarzem weterynarii.
W trakcie podawania karmy weterynaryjnej konieczne są regularne (co 6 miesięcy) wizyty kontrolne zwierzęcia.
W razie gdyby stan zdrowia zwierzęcia uległ pogorszeniu, niezwłocznie należy zasięgnąć porady lekarza weterynarii.
Dodanie wybranej karmy weterynaryjnej do koszyka jest jednoznaczne z przeczytaniem i zrozumieniem powyższych zaleceń.

Wskazania:
Ostre i chroniczne choroby żołądkowo-jelitowe u dorosłych kotów
Choroby żołądkowo-jelitowe u kociąt
Zaparcia i okrężnica olbrzymia
Zaburzenia trawienia i wchłaniania pokarmu
W okresie rekonwalescencji po operacjach jelit
Zewnątrzwydzielnicza niewydolność trzustki
Zapalenie trzustki
Koty z nadwagą, które zmagają się z ostrymi zaburzeniami żołądkowo-jelitowymi
Przeciwwskazania:
Hill's Prescription Diet Feline i/d w skrócie:
Dietetyczna karma mokra dla dorosłych kotów
Stworzona specjalnie dla kotów z problemami trawiennymi i ostrymi zaburzeniami wchłaniania pokarmu w jelitach oraz kotów cierpiących na zewnątrzwydzielniczą niewydolność trzustki
Lekkostrawna receptura: ze starannie dobranymi źródłami białek i węglowodanów
Wysoka zawartość elektrolitów i substancji odżywczych: zapobiega brakom żywieniowym występującym przy problemach z trawieniem i wchłanianiem pokarmu
Z łososiem (4%), kurczakiem i wieprzowiną: smaczne i lekkostrawne źródła pełnowartościowych białek zwierzęcych
Wysoka akceptacja: delikatne, zatopione w sosie kawałeczki łososia zasmakują każdemu kotu
Praktyczna saszetka: ułatwia porcjowanie
Wyważona i bogata w substancje witalne: z witaminami, składnikami mineralnymi i mikroelementami, które zapewniają optymalną dbałość o organizm kota
Zalecana przez lekarzy weterynarii: karma często przepisywana przez lekarzy weterynarii ze względu na swoje kliniczne działanie